26 Sonia Drive,
Middleboro,
MA 02346 U.S.A.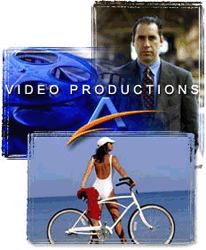 Fully Credentialed for 2023 by the above groups for Operating Room access in over 9,000+ Hospitals, ASC's and Bio-Skill Labs throughout the U.S.
Full Stack Video Production Services by Atlantic.
Includes a comprehensive range of services from ideation, script writing, educational design recordings, editing, and post-production. Atlantic covers all aspects of the video production life cycle, including sound, lighting, special effects, animation, and more.
Atlantic's goal is to provide a one-stop solution for clients who want to create professional, high-quality videos without having to manage multiple vendors or suppliers and be able to host/distribute content with analytics using AI to best understand the end viewers appetite for the content and their retention or overall understanding through competency-based activities and feedback.
Pre-Event On-Line Training with Analytics to better understand your guests and learners to design in-person programs that maximizes everyone's time and efforts.



Never let old habits determine your Course Outline. Education is dynamic and must be flexible to insure proper outcomes.

If you provide overview videos with gated activities or questions 2-4 weeks prior to an event you will much better understand what your guests know and don't know.

With this AI Generated knowledge, you can create courses that meet the groups needs and your professional education teams objectives. Atlantic has the tools and technology along with proven educational science that will guide you to a whole new level of retention and productivity.
Atlantic provides you the latest video production technology and
analytics.
Bio-Skill Labs and Hands-On training is and will always be the best way to teach. VR and AR are also here to stay and afford young and older surgeons alternatives to hone their skills and trust new technologies.

Something we see too many times are the lost opportunities at these Labs to share the "Lightning in the Bottle" training demonstrated by so many gifted "KOL's"

Never lose the opportunity to capture your best presenters on their best day, sharing their skills and knowledge showcasing your technology and devices.
For a video to teach or market your innovation, one needs to understand the "Learner" and "How" they currently search for Information, News and Entertainment.
Understand your audience and design your media accordingly.
A good example is a 4th year Resident has a different appetite for knowledge and attention span than a seasoned Surgeon with 10-15 years of experience.
The Resident will extend more time than the experienced Surgeon because they still have much to learn and know it.
The Surgeon will also give you time, but wants to know quickly, what's special about your technology or device, how it will
benefit
their patients, ease of use and is it cost effective.
A properly produced video that can be segmented will serve both audiences, all you need is a partner like Atlantic to help guide you and develop a plan that serves everyone.